Combined Lesson
The Combined Lesson covers all major topics in the Expanded Lessons but in less detail. It is broken out into three sections (right). The subject matter to be covered in the entire lesson is provided below.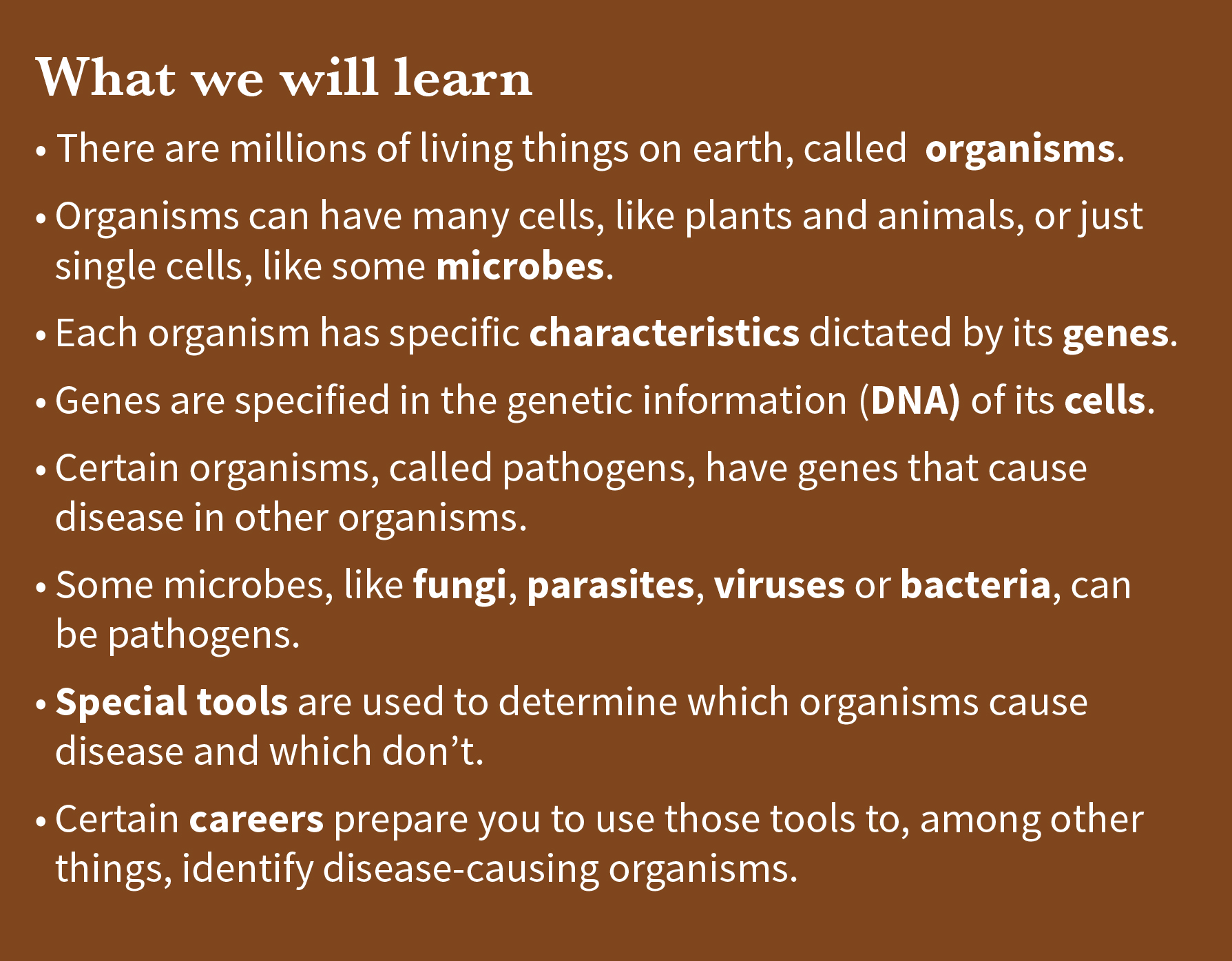 Section 1

"Culprit's Spell"


Total length of section: 20-25 minutes

Introduces participants to four possible "culprits" or pathogens, i.e., fungus, parasite, virus or bacteria, causing problems in the backyard.

Section 2

"Cool Tools Solve Mysteries"


Total length of section: 30-40 minutes

Involves participants in different activities to earn puzzle pieces to determine in Section 3 what the culprit is. Activities introduce participants to some of the modern tools used in hospitals, clinics and nurseries to identify pathogens.

Section 3

"What's the Culprit?"


Total length of section: 15-20 minutes

Part 1 focuses on figuring out what culprit is causing the problem in the backyard. Part 2 reveals how participants can get involved in a career identifying pathogens.